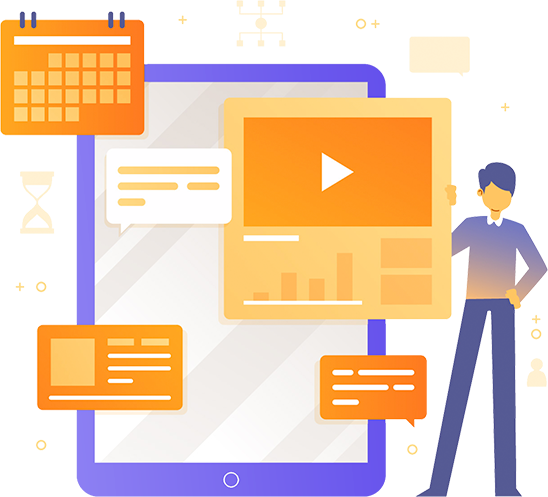 Technical inbound Support Service
An inbound service facility works best when it provides customers with a single point of contact for all their service questions.
Customers ring a single number to order products, make a payment, register a purchase or obtain product information. They can also place a support request or make an inquiry about a product. The agents handling the incoming calls must have the product and technical knowledge to deal with the call personally or, if necessary, transfer the call to a specialist.
Customers appreciate the convenience of a single point of contact, provided they receive an appropriate response.
The Best Solutions for Our Clients
We help businesses elevate their value through Email Support.
Inbound Customer Service Framework
The inbound methodology we've created consists of three different stages of the flywheel: Attract, engage, and delight.
Attract
Applying the inbound methodology to customer service involves attracting potential new customers to your business based on resources and positive feedback from existing customers. You can attract existing and future customers to your offerings by building out a robust knowledge base and educational blog and video content.
Engage
If the self-service resources you create aren't enough, you need to engage with customers reaching out to you by quickly triaging and responding to incoming tickets, solving their issues as quickly as possible, and providing different channels through which they can reach out for help, such as phone, email, social media, and live chat.
Delight
By delighting your customers and retaining them for your business, you can activate them as loyal advocates who will leave you positive reviews, refer friends and colleagues, and provide helpful feedback. To identify these happy customers, you should regularly deploy customer feedback surveys to gauge their satisfaction.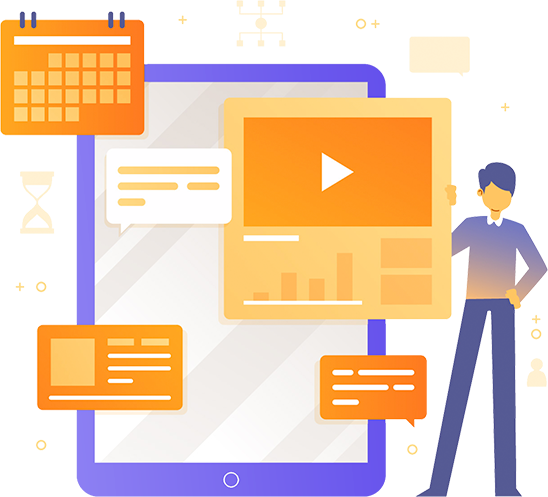 Cum et essent similique. Inani propriae menandri sed in. Pericula expetendis has no, quo populo forensibus contentiones et, nibh error in per. Vis in tritani debitis delicatissimi, error omnesque invenire usu ex, qui illud nonumes ad.
Our ultimate goal is to deliver sustainable growth to our clients by helping them create meaningful relationships with their customers through digital marketing.
Let the Advanced Digital Solutions' marketing team help you develop an online marketing strategy to drive more qualified visitors to your site and convert those visitors into leads and sales. What are you waiting for? Contact us today and start dominating the web.
Customer Service vs. Customer Support vs. Customer Success: What's the Difference?
These Three terms are different — but they live on the same spectrum
Customer Support
Customer support is about reacting to your customers' needs. It's about being there for customers, whenever they need it, whatever they need help with. At its core, customer support is transactional, and the interaction is begun and ended by the customer. Customer support is a business reacting to a customer.
Customer Service
Customer service is more proactive. It's about saying to a customer "I have something for you" instead of a customer saying "I need something from you." Service is about a business guiding the customer. If businesses can provide both customer support and customer service by engaging reactively and guiding proactively, they're in great shape.
Customer Success
Customer success is something that's initiated by the business, and it's doing something that a customer might not have even known they wanted or needed. It requires anticipation. Customer success is about expanding value, for both the customer and the business, simultaneously. It might involve upselling or cross-selling by suggesting other products or services for customers that work with what they've already purchased. But here's the key to executing customer success: Businesses only earn the opportunity to do it once they've proved they can reactively support well and actively guide well. If you think about it, customer success is at the apex of the customer-facing pyramid, where all three come together: Customer success is the point customer teams want to reach, but they can't get there if they aren't picking up the phone when customers call.