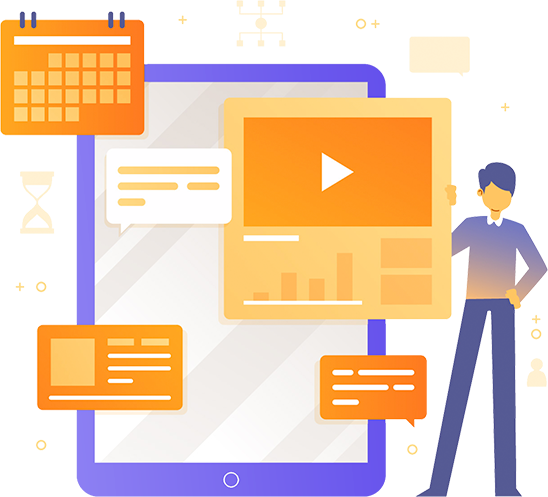 Great website content informs, entertains and inspires. It builds an online presence by cultivating credibility and trust while empathizing with your target audience.
Advance Digital Solutions creates relevant content that starts conversations with prospects. We nurture those discussions into relationships and, eventually, sales, by sharing great stories about your business told through the right type of content, delivered at the right time on the right channels.
We launch brands through innovative marketing, from conception to creation to conversion. With analytics tracking and campaign measurement, we combine the creative power of in-house writers, designers and videographers with the search data of your highest-value prospects.
The results are greater search presence, stronger brand awareness and proven ROI.
Functional app
1 operating system
App submission
App icon
Splash screen
Ad network integration
Include source code
Functional app
2 operating systems
App submission
App icon
Splash screen
Ad network integration
Include source code
Functional app
2 operating systems
App submission
App icon
Splash screen
Ad network integration
Include source code
We employ creative storytellers from the PK. who are trained to use digital tools to create optimized content. Strong copywriting attracts more clicks and more conversations. It's likely one of the first entry points into your sales funnel.
Need help with website content creation for landing pages, banner ads, campaign materials, internal assets, lead generation emails and other sales-enablement collateral?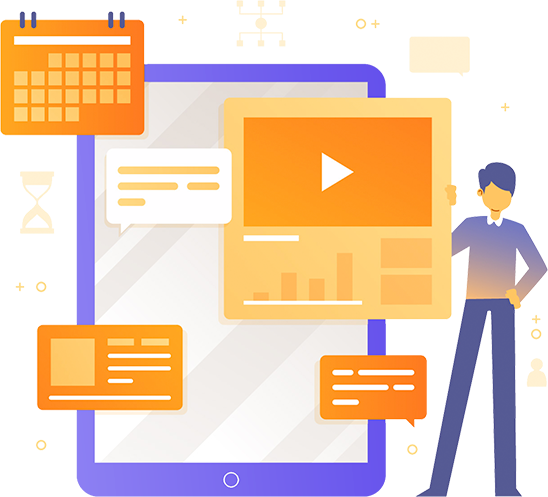 Blog Writing Services
Advance Digital Solutions' content creation process is simple but powerful: Write for your target audience, optimize for search. Our content writers steep themselves in your industry and collaborate with subject-matter experts to showcase original thought leadership. Inbound marketing is about starting conversations with the right people, at the right time.
Armed with real-time data from leading content marketing tools, such as Google Analytics, BuzzSumo, SEMrush, Moz and MarketMuse, we blog with intent. No fluff, no filler. Just engaging content with real SEO value.
We understand your audience, the content they want to read and the problems they hope you can solve. Leveraging SEO expertise across a number of industry-specific writing teams, our content writing services put quality at the forefront of your content strategy.
Our ultimate goal is to deliver sustainable growth to our clients by helping them create meaningful relationships with their customers through digital marketing.
Let the Advanced Digital Solutions' marketing team help you develop an online marketing strategy to drive more qualified visitors to your site and convert those visitors into leads and sales. What are you waiting for? Contact us today and start dominating the web.
eBook Marketing Services
Combining engaging content writing with eye-catching graphic design, Advance Digital Solutions eBooks are an ideal asset for capturing and holding on to audience attention, allowing you to present and detail even the most complicated topics in a simple, easy-to-follow format.
As with white papers, this form of content marketing also provides ample opportunity to generate leads through downloads, complete with dedicated landing pages and custom CTAs.
Creating Integrated Content Campaigns
Quality content only gets you so far. You need fully integrated campaigns that include a diverse mix of asset types. Our teams work laterally across departments to create and curate content from start to finish, ensuring it adheres to brand guidelines, provides value to your audience and serves a distinct purpose within the larger strategy. From search engine optimization to social media marketing, every digital marketing function at Advance Digital Solutions is carefully synchronized to enhance the content creation strategy.
Our marketing team consists of content writers and graphic designers, but also social media managers, digital marketing consultants, technical SEO experts and strategists who oversee and manage the larger content strategy.
We focus on being precise, targeted and cohesive – we don't rely on outsourced freelance networks or makeshift creative teams. We're here to bring your content to the masses.