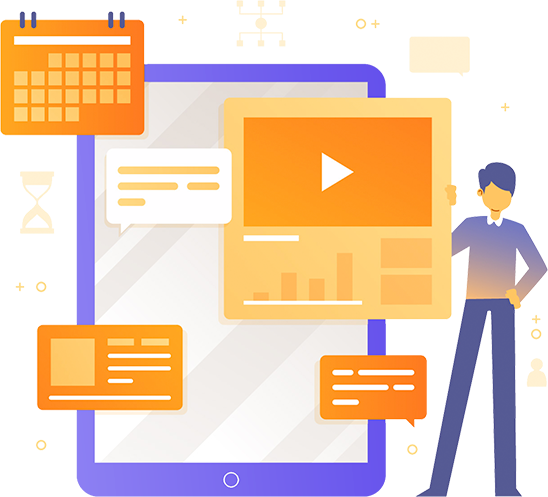 Android App Design Process
Use advance digital solutions creative community to get your perfect android App at a price that fits your budget.

Discovery Project
With freelance designers across the globe competing on your project, you'll receive heaps of design ideas – you just need to choose the best.

Project Research & Planning
Our custom design starts at a low price with options to meet any budget. On average, projects start to receive designs within a few hours.

Design & Development
Professional designers around the world are ready to create the perfect logo, website, business card & more!

Ready Digital Landscape
If you're not satisfied with the designs and don't get the perfect design for your business, get your money back*
Functional app
1 operating system
App submission
App icon
Splash screen
Ad network integration
Include source code
Functional app
1 operating system
App submission
App icon
Splash screen
Ad network integration
Include source code
Functional app
1 operating system
App submission
App icon
Splash screen
Ad network integration
Include source code
A World of Creativity
Make your ideas happen, a lot of creative services are ready to provide.
Work Remotely & Save Time
When you work remotely, you can start and end your day as you choose.
Money Back Guarantee
If you're not satisfied with our services, we ensure you to get your money back.
24/7 Online Support
If you're awake, we are too. When you need help, we are here 24/7 for you.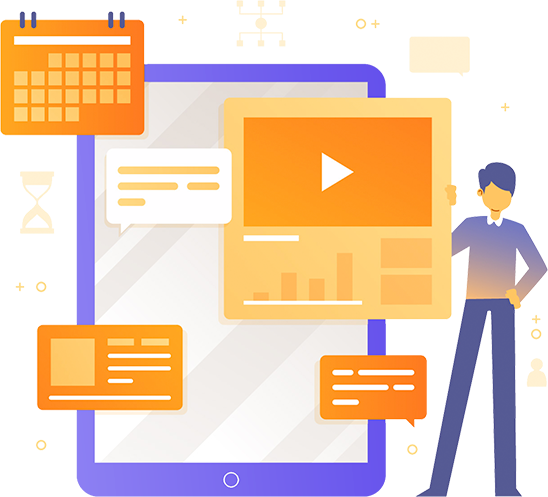 What Platform Should I Design For?
Most app developers need to design for multiple platforms. You'll likely want the app to be available on the Apple App Store and Google Play Store.
With that said, there are different nuances to consider when you're designing an app for multiple platforms and operating systems. There are also differences in the development process for iOS and Android.
It's also worth noting that the market shares for iOS and Android are different. Apple controls the Pk market share, but Android dominates globally. So your target user base will ultimately help dictate what platform you're designing for.
Android App Design
Android isn't a closed ecosystem like Apple. So you'll have a lot more flexibility with your app-building and design environment compared to iOS apps.
There's also an extensive knowledge base from Google that you can reference if you're an app design beginner. Compared to Apple, it's generally less expensive to design and publish an Android app.
Similar to iOS, Android apps need to think about a design that extends beyond smartphones. It should integrate with wearables, VR tools, Android Auto, and more. There's an app store for so many different device types and platforms that need to be taken into consideration when you're designing for Android.






Cum et essent similique. Inani propriae menandri sed in. Pericula expetendis has no, quo populo forensibus contentiones et, nibh error in per. Vis in tritani debitis delicatissimi, error omnesque invenire usu ex, qui illud nonumes ad.
Our ultimate goal is to deliver sustainable growth to our clients by helping them create meaningful relationships with their customers through digital marketing.
Let the Advance Digital Solutions marketing team help you develop an online marketing strategy to drive more qualified visitors to your site and convert those visitors into leads and sales. What are you waiting for? Contact us today and start dominating the web.
Although we are confident in and proud of the knowledge and talents of our BAs and designers, our customers' opinions mean a lot to us. We welcome users' feedback and do our best to grasp the vision of an ideal android mobile app design by iteratively rolling updates based on user experience data.